---
Birthday Messages for Husband and Father
---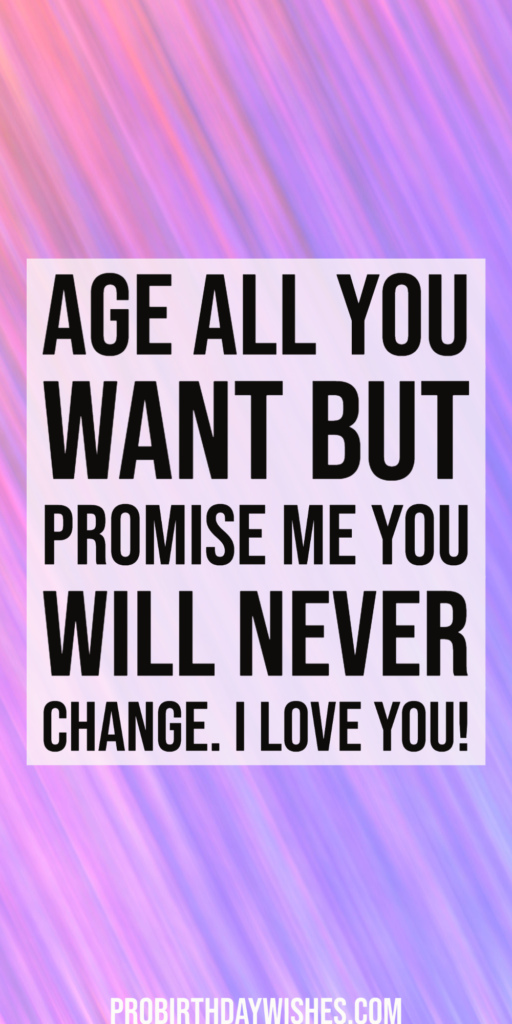 ---
Cracking a smile on your face is my number one goal today. You are everything to me. Happy birthday to my wonderful husband.
On this special day, I would like to remember all the lovely moments we have shared throughout the journey of our lives. Take this special hug from me. Happy Birthday!!!
You make me feel like I am falling in love with you for the first time, over and over again. I love you so much, happy birthday my love.
Wishing a wonderful birthday to the man I love most. Thank you for all the wonderful times we've had together and all the ones to come.
When I was little, I always dreamed of finding a prince. That dream came true when I found you in my life. Wishing a very happy birthday to my wonderful prince!
Even though the world is very fast paced and most things change often, I know I can count on you. I wish you an amazing birthday!
Oh my love!!! I want to thank you from the bottom of my heart for making this world so beautiful for me. I would be lost without your support. Happy Birthday.
Happy birthday dear. You are the smartest man I have ever met. I love you so much.
You are my world. You are my sun that shines every morning. You are my breeze that blows in the afternoon. I love you and wish you a wonderful birthday.
You are so special to me, there is no word that can express my feelings for you. I hope you will never change. Happy birthday dear.
I can't imagine a second of my life without you. Nothing can compare to you. You are my perfect companion. Many Happy Birthday Wishes.
I am so blessed to have found my best friend in the form of my husband. Thank God for allowing me the opportunity to be with the most amazing man in the world. Happy Birthday!!!
Words are not enough, you have to look into my eyes to see how much I love you. I wish you a wonderful birthday.
Darling, the sun may be the center of this universe, but believe me, you are the center of the universe of my life. I love you love. I wish you a happy birthday and have a great day.
To the rest of the people you are just another person, but to me you are my world. Happy birthday to you.
I wish you the most sincere birthday wishes today. Every word comes straight from my heart. You are truly special!
There is no problem that can put me in trouble when you are next to me. You are the one who makes me feel strong and confident in every situation. Happy birthday wishes dear.
---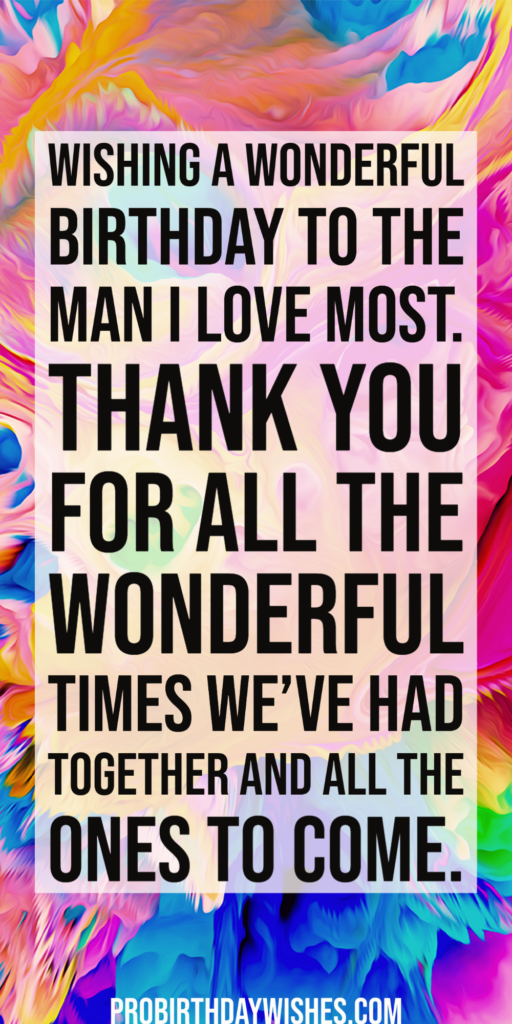 ---
Your presence in my life makes me realize how lucky I am to have such a wonderful husband. Happy birthday to the most important person in my life!
We have spent so many years together, but it seems like it was only yesterday when we met. Happy Birthday Dear.
My love for you is growing all the time. I am discovering new reasons to love you every day. You are an amazing husband and I feel so blessed. May it be your birthday filled with joy and happiness!